The device is used to check the stamped VIN number. After stamping the VIN number into the body with an embossing device, it is necessary to check it. The KEYENCE LT-9011M manual distance sensor with a range of + 0.3 / -0.3 mm is used to check the depth of the groove.
The entire application is on wheels and can be moved anywhere on the production line to check the VIN number after marking process. The current value is displayed at the top of the window. It is possible to switch between absolute and relative measurement. If the ZERO symbol is not displayed, the sensor measures absolutely, ie the displayed distance from the sensor to the scanned object.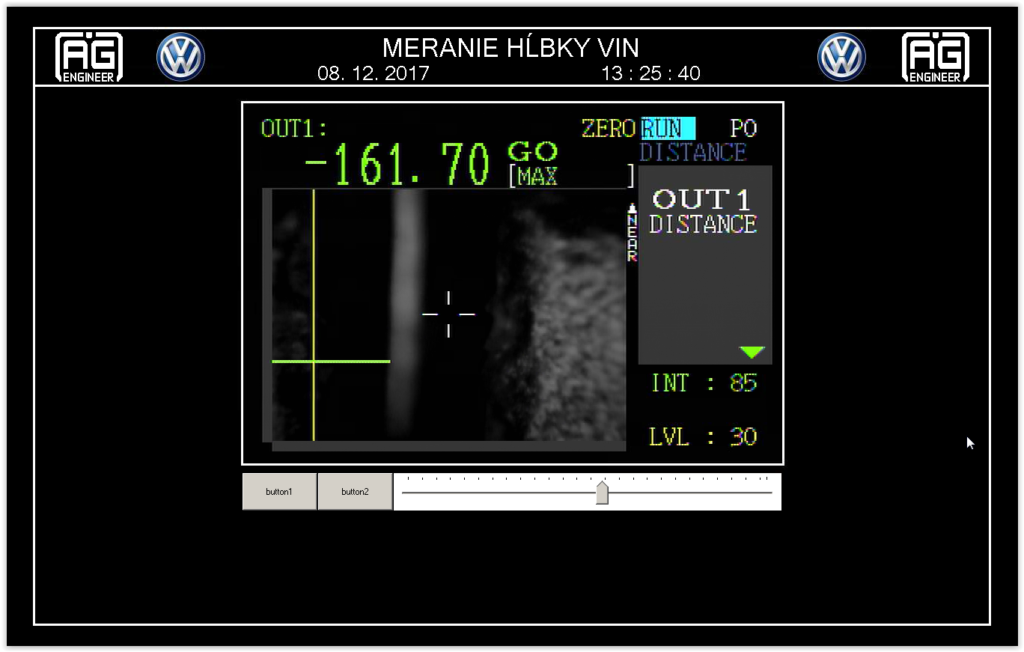 The SIEMENS IPC677D control panel is located on the main switchboard. You can use this panel to control the device. The environment is created in the SIEMENS SIMATIC TIA Portal V15 application. The visualization of the device is divided into several windows. However, some elements do not change when switching between windows.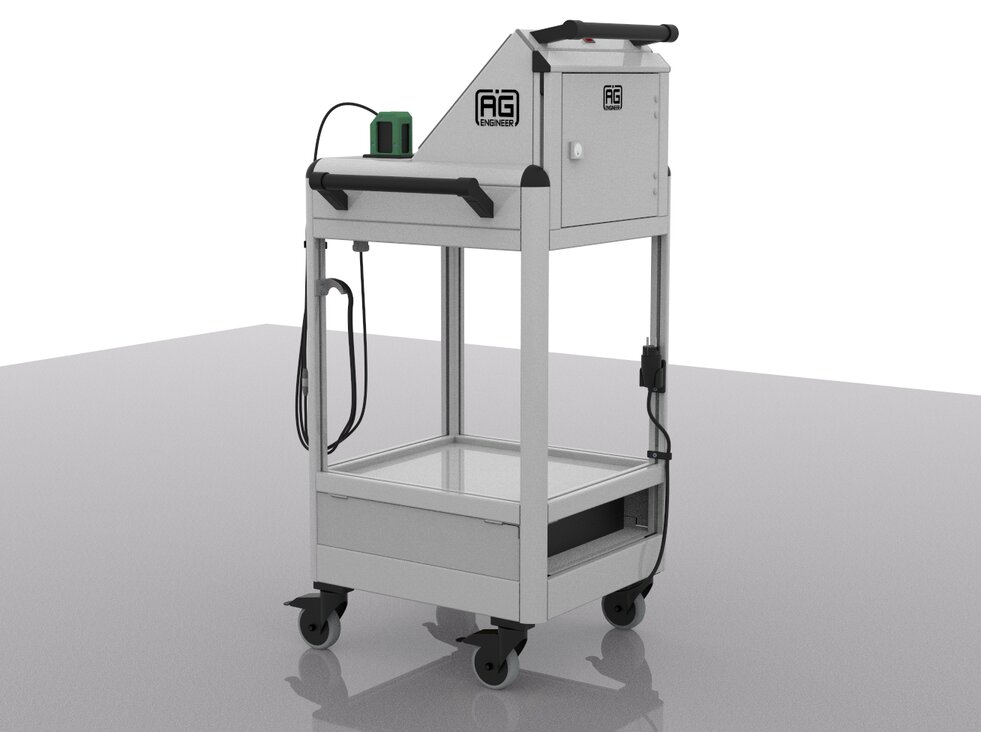 The SIEMENS IPC477E control panel is located at the top of the device and is tilted at a 45 ° angle. In front of the panel there is a USB port through which the operator can download the measurement data.
The panel is mounted in a sheet metal cover. At the top of the cover there is a rocker switch to turn on / off the whole device. There is also a handle for comfortable handling of the product. There is an RJ45 service connector in the left part of the cover.
For measurement purposes, it is necessary to have the sensor switched in relative measurement mode, the ZERO symbol must be displayed. Then the distance between the zero value (body surface) and the scanned point (VIN recess) is measured. A touch panel with a program and work is used for control. an environment tailored to this application.
Our company operates in the field of industrial automation. It deals with design, development, structural design, electrical installations and software engineering, according to customer requirements.
When solving projects, we work with the latest technologies, we provide comprehensive services from design to delivery of equipment to customers. Of course, our work is the delivery of the necessary documentation and training for the operation and maintenance of the supplied equipment.
The company further specializes in the implementation of specific applications, such as integration work and optimization of device functionality. AG Engineer is a guarantee of a complete systematic solution for your production.