PORTABLE VIN NUMBER MARKING SYSTEM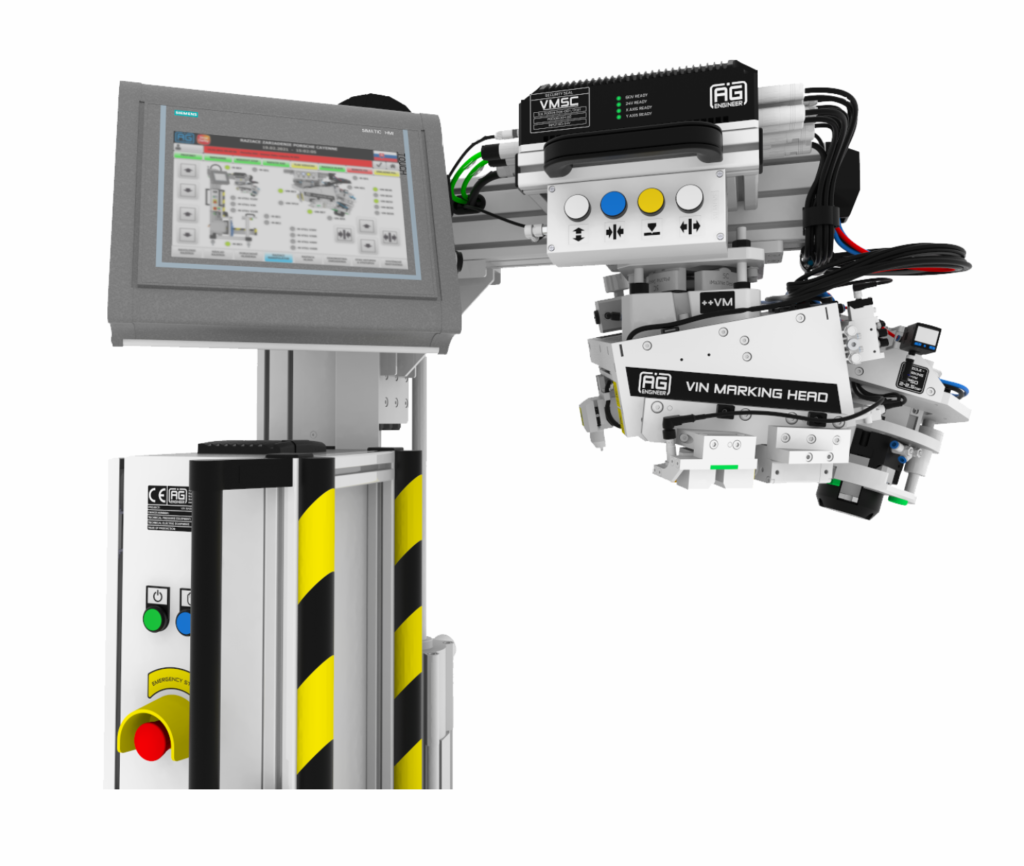 The mobile VIN number marking system is intended for marking VIN numbers for Porsche Cayenne. The device is operated by one worker who guides the punching head by means of stops into the open body. The embossing head is on the upper movable arm and with the help of the lower arm and clamping systems it is attached to the body on which the process of embossing the VIN number is performed.
The system includes a touch panel, a scanner for reading body codes, separate control and connection of individual media (air, power supply) is solved conveniently via winding discs in the lower part of the device.
The VIN number is stamped on a specific place on the body. In the manufacturing process, VIN numbering is a very important process, because every mistake is a big problem. The main active part of the device is the embossing head with a diamond needle.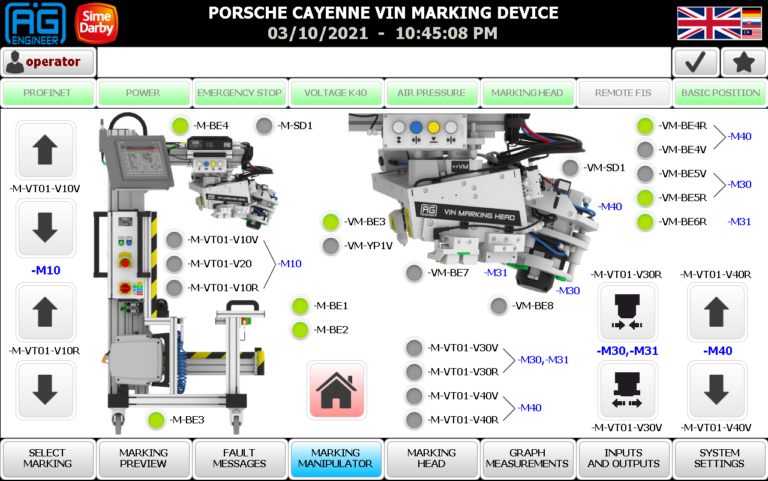 The diamond needle moves in the XY coordinate system using servomotors. The whole process is controlled by the VMSC control unit. The clamping elements serve to firmly connect the head and the body during the marking process.
The device has a control panel for displaying information and controlling functions. The device is equipped with wheels and the power cable can be unrolled to a length of 12m. This allows the placement of any part of the workplace.
Safety, reliability and ease of use were the main criteria when designing the device. On the left side is a mounting plate with pneumatic components. In terms of electrical components, there is the valve terminal M-VT01, which is the control unit for all pneumatic elements on the device.
In the upper part of the vertical profile there is a WiFi module for communication with the FIS database. The VMSC control is located on the lifting arm. The VMSC control consists of a power part and a logical part. It serves as a control element for X and Y axis servomotors. It is also used for all input / output modules to which some elements of the punching head are connected.
Mobile device VIN numbers can be modified according to customer requirements for specific applications (different body, different product, location ….)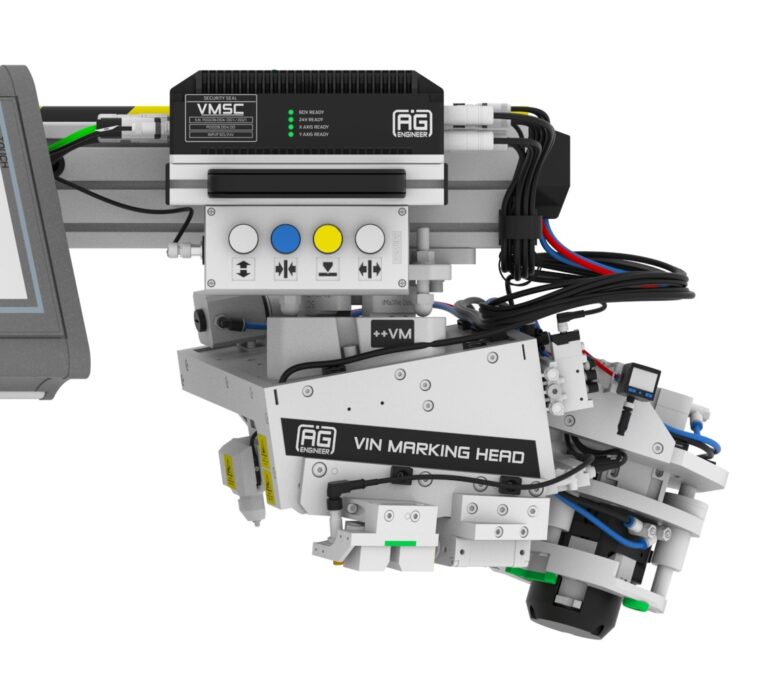 Our company operates in the field of industrial automation. It deals with design, development, design, wiring and filtered engineering, according to customer requirements.
When solving projects, we work with the latest technologies, we provide comprehensive services from design to delivery of equipment to customers. Of course, our work is the delivery of the necessary documentation and training for the operation and maintenance of the supplied equipment.
The company further specializes in the implementation of specific applications, such as integration work and optimization of device functionality. AG Engineer is a guarantee of a complete systematic solution for your production.