ADJUSTING THE POSITION OF THE SEALING PART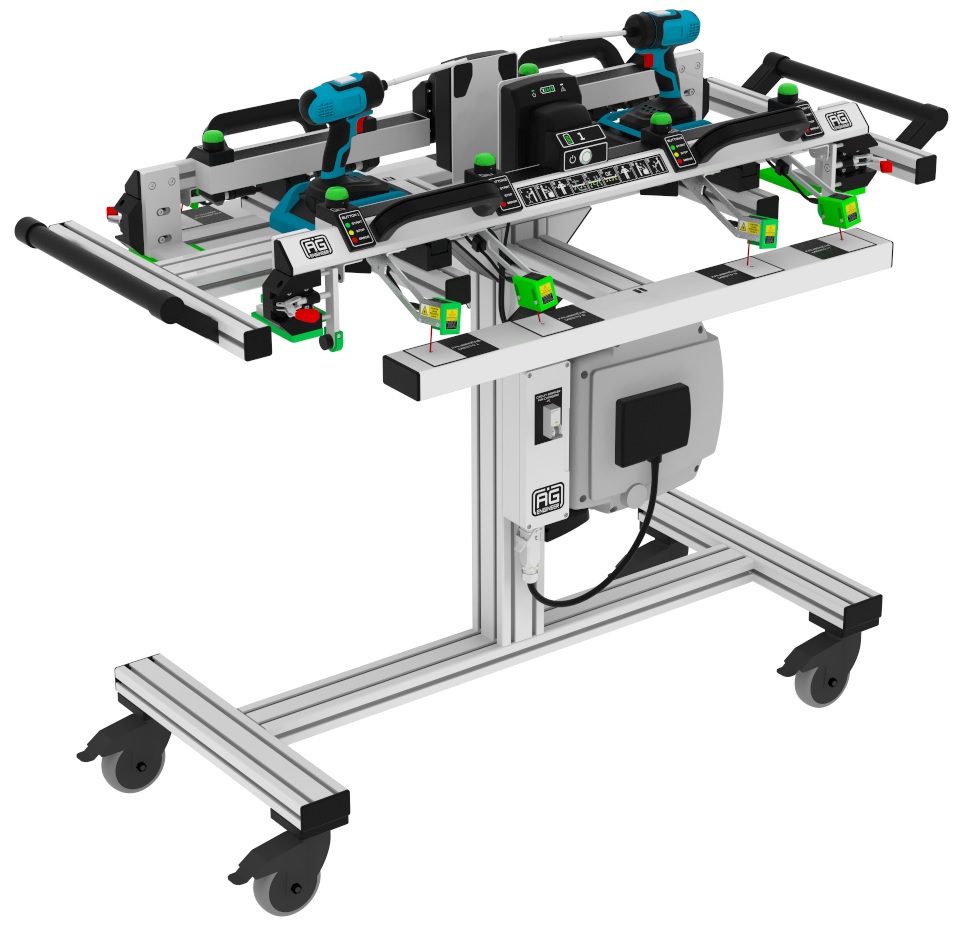 The measuring device is used for precise adjustment of the four adjusting elements. It consists of two wireless measuring jigs, two wireless logic screwdrivers and a charging (docking) station. The unit evaluates the values ​​from the sensors and controls the screwdrivers so that the screwdrivers are flushed to the worker when he reaches the required height.
The devices are powered by a battery and are equipped with wireless communication with a screwdriver. Two chargers located directly on the profile are equipped with a special holder for batteries. Thanks to this holder, both screwdrivers are placed correctly on the charger and at the same time their spontaneous fall is prevented.
The measuring jig can be understood as a separate device used to detect the height of the surfaces on the part of the A-banks. Its second function is to control the screwdriver wirelessly. There are two such devices on the device. It is possible to use any tool with any screwdriver, but it is necessary to use only one tool and one tool at a time. Otherwise, proper operation of the device would not be guaranteed.

The right side is important for product management. On this side there is a logic unit with a control element and an antenna for communication with a screwdriver. On this side, in the upper part of the trough, there is an LED light with four positions, indicating the state of charge of the battery. The left side contains a basic logic unit on which, in addition, only the gyroscope module is occupied. This gyroscope provides us with a safety and saving function.
The same chargers are used to charge the measuring tool battery, but in this case the charger is not equipped with a handle. This is due to the fact that the measuring jig is precisely locked relative to the table. So that a repeatable exact position is already guaranteed here. Chargers charge the battery only if the battery capacity is less than 85-90%. This feature ensures longer battery life.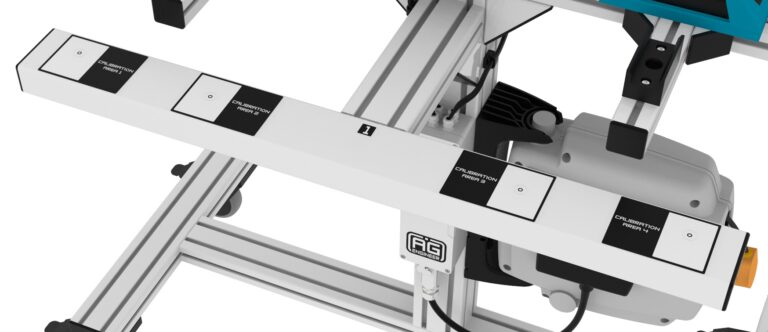 Our company operates in the field of industrial automation. It deals with design, development, design, wiring and filtered engineering, according to customer requirements.
When solving projects, we work with the latest technologies, we provide comprehensive services from design to delivery of equipment to customers. Of course, our work is the delivery of the necessary documentation and training for the operation and maintenance of the supplied equipment.
The company further specializes in the implementation of specific applications, such as integration work and optimization of device functionality. AG Engineer is a guarantee of a complete systematic solution for your production.