LASER STATION OF PRODUCTION LABELS V2.0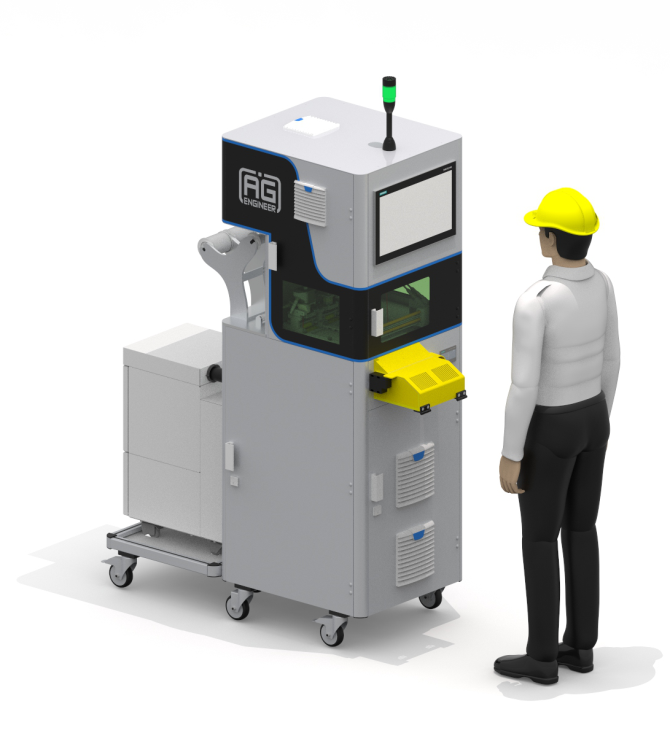 The V2.0 laser marking station is used to laser TPS labels on the marking tapes, which are then glued to a designated place on the vehicle body. The station has two tape tracks and a lockable tray for TPS labels. The marking is performed using an OEM TruMark 5020 laser unit from TRUMPF.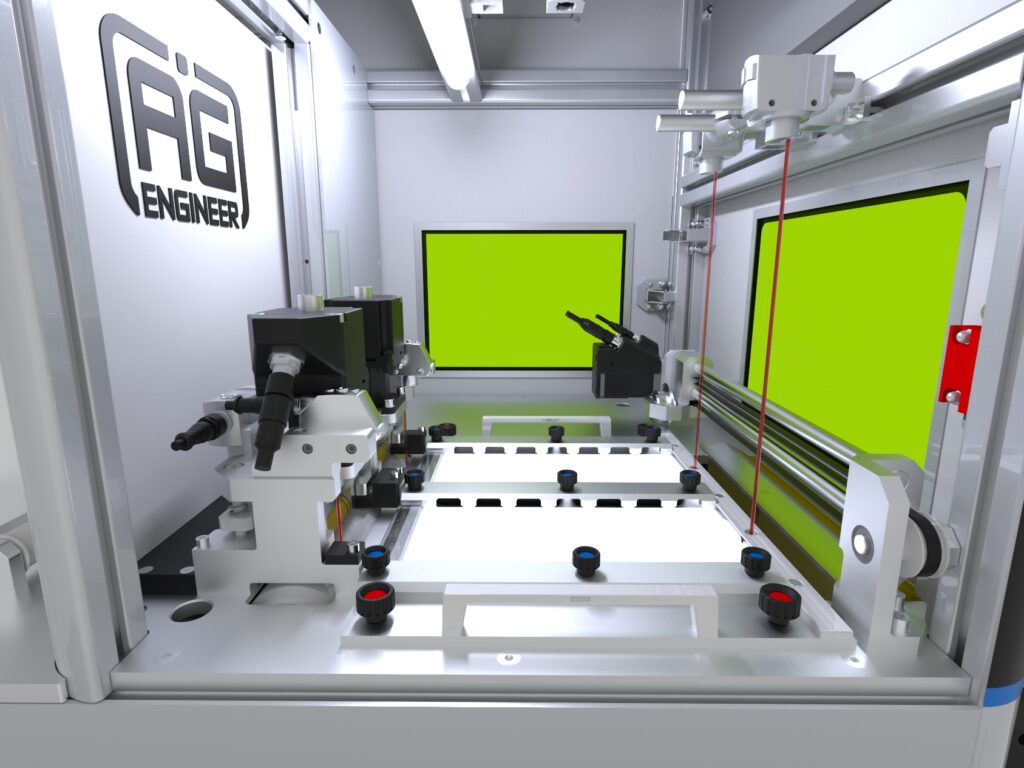 The labels are checked by the cameras above the writing plate and the system is thus secured against the occurrence of incorrect markings. The system is completely connected to an automated system for assigning a TPS label, which cooperates with a conveyor on which various car bodies move.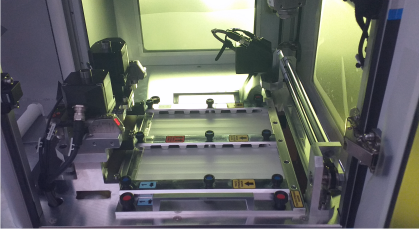 The TruMark 5020 laser head has the ability to describe a field of size 230 × 230 mm. The user can log in to the device by attaching an input (MFP) to the reader.
Compared to V1.0, the station has better centering and pressing of the tape on the sliding mechanism, which ensures smoother insertion of new tape reels and better control of the tape without major material losses. The new trimming system ensures faster label cutting.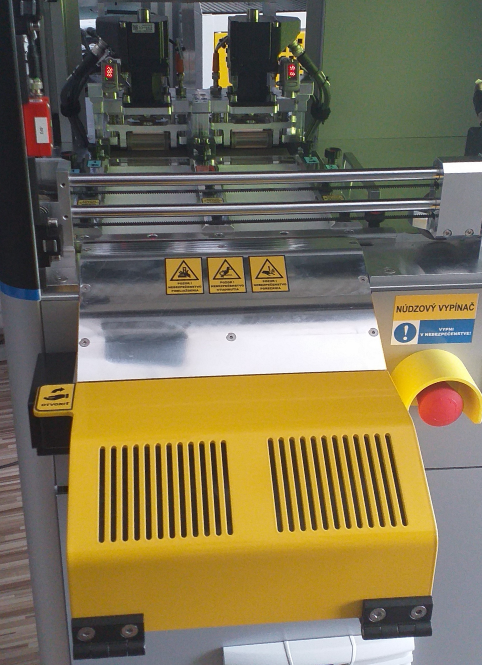 Our company operates in the field of industrial automation. It deals with design, development, design, wiring and filtered engineering, according to customer requirements.
When solving projects, we work with the latest technologies, we provide comprehensive services from design to delivery of equipment to customers. Of course, our work is the delivery of the necessary documentation and training for the operation and maintenance of the supplied equipment.
The company further specializes in the implementation of specific applications, such as integration work and optimization of device functionality. AG Engineer is a guarantee of a complete systematic solution for your production.