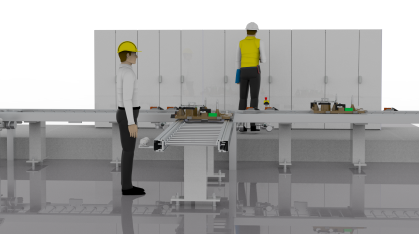 Device is design to control the movement of semi-finished car gearboxes along the conveyor system of the production line. The device works on the basis of unambiguous identification of the position and condition of the pallet with the gearbox during the entire process of its production.
This information is obtained from the position sensors (optical or inductive) of the conveyor system, the communication signals with the mounting devices of the individual stations or the RFID read heads and the information of the superior system.
The device consists of several mechanical, electrical and automation components, which are located along the entire length of the conveyor system of the line.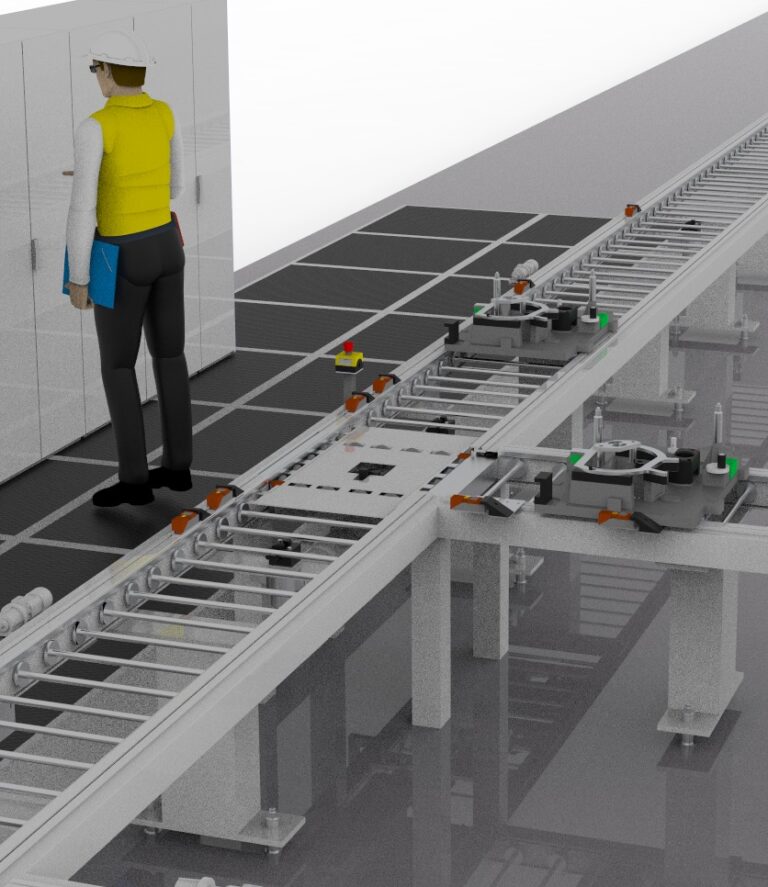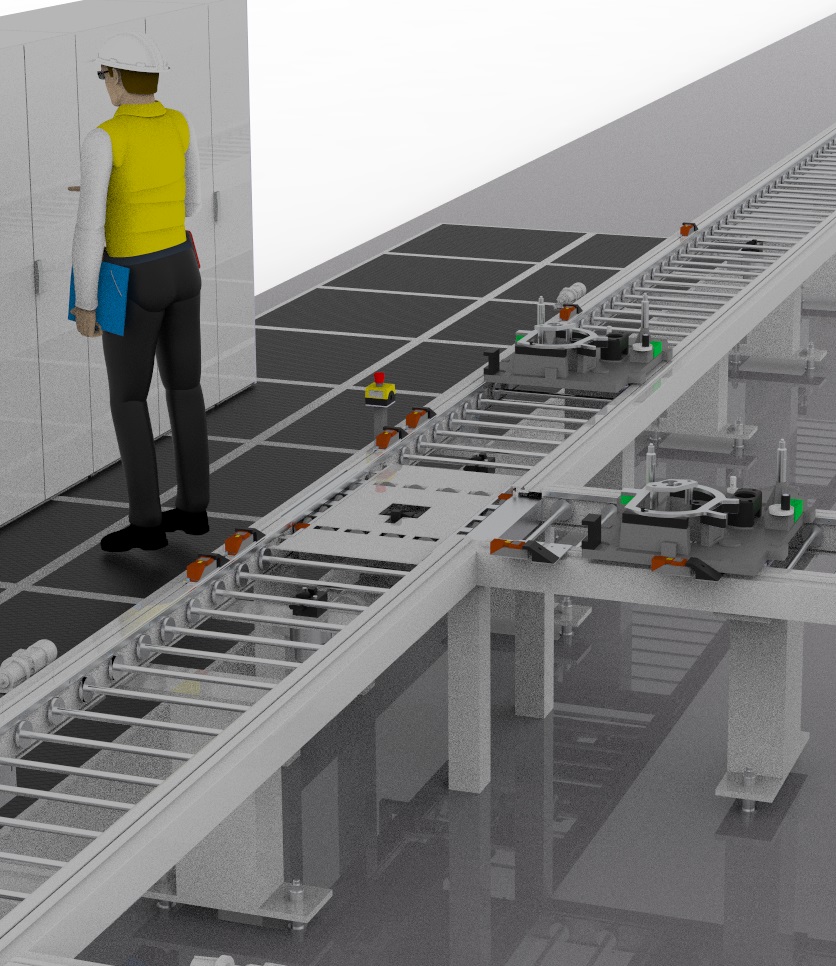 The visualization of the device is easy to control using the touch screen of the main or the buttons of the auxiliary HMI panel. Intuitive navigation and clear tree structure of the visualization give the user the possibility of simple and undemanding operation. The central panel is a mechanical-electrical part of the device, which consists of buttons and LED signaling lights. The panel is located at the beginning of the production line (at the washing machine) and is easy to operate by the user of the device. It is used to adjust the mechanical elements of the device and the hydraulics of the pallet washing machine.
Our company operates in the field of industrial automation. It deals with design, development, design, wiring and filtered engineering, according to customer requirements.
When solving projects, we work with the latest technologies, we provide comprehensive services from design to delivery of equipment to customers. Of course, our work is the delivery of the necessary documentation and training for the operation and maintenance of the supplied equipment.
The company further specializes in the implementation of specific applications, such as integration work and optimization of device functionality. AG Engineer is a guarantee of a complete systematic solution for your production.