SIDE WINDOWS TYPE RECOGNITION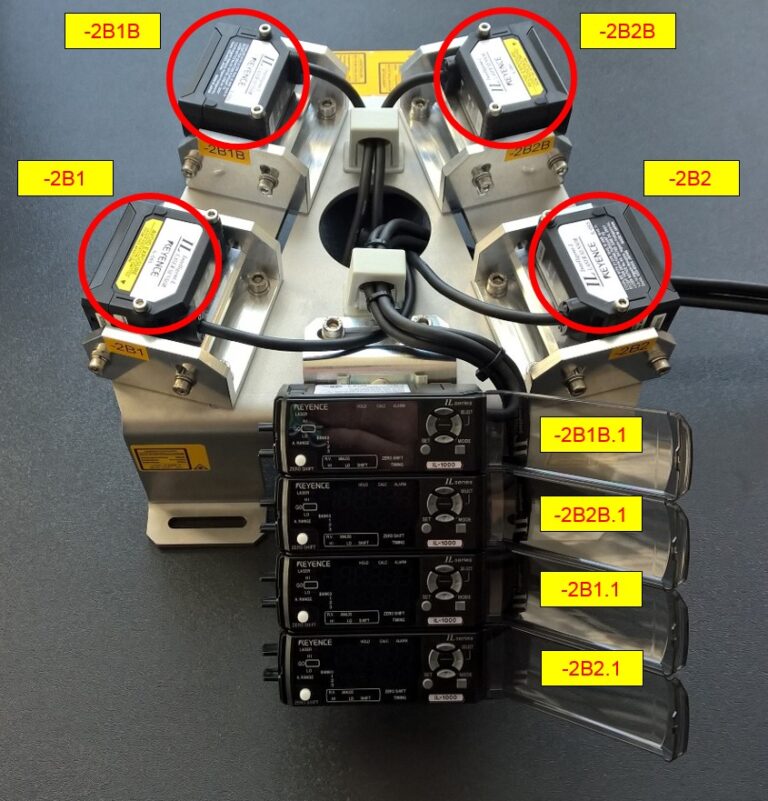 The device consists of several mechanical, electrical and optical parts, which are interconnected and controlled by a PLC system. The main part of the device are four optical laser sensors designed to measure distance. The sensors, together with their control units, are placed on a large mounting plate, on the table of the centering device.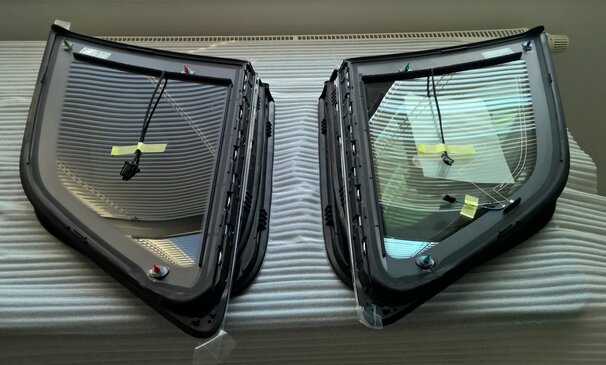 The sensors work on the optical principle of laser triangulation. The laser diode, located in the sensor head, emits a light beam, which is displayed on the measuring object in the form of a red dot. The reflected beam is projected on a CMOS chip via an optical system, placed again in the sensor head. Using laser-chip pair calibration as a whole, filtration and trigonometric calculation, the distance from the sensor head to the measurement object is determined for micrometer accuracy. Triangulation sensors are very compact and their measurement is very accurate, robust with respect to the measured surface, and thus suitable for demanding industrial environments.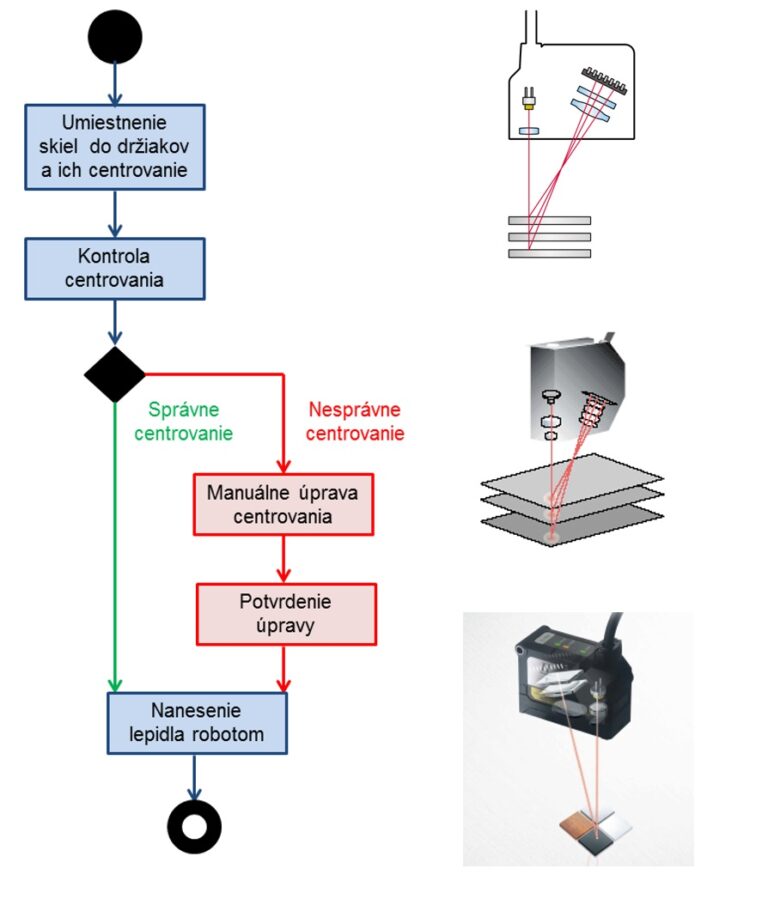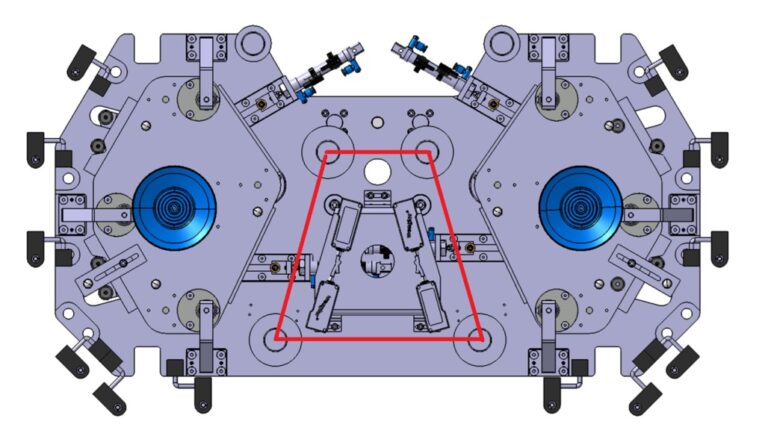 Each glass has exactly two sensors, which measure the distance from the measuring head of the sensor to a point on the edge of the side glass located in the holder. This distance is calibrated for each sensor and type of glass by the supplier resp. operating the device and stored in the PLC system. If a distance is measured that is outside the range of the stored value (+ – tolerance), the centering will be evaluated as incorrect.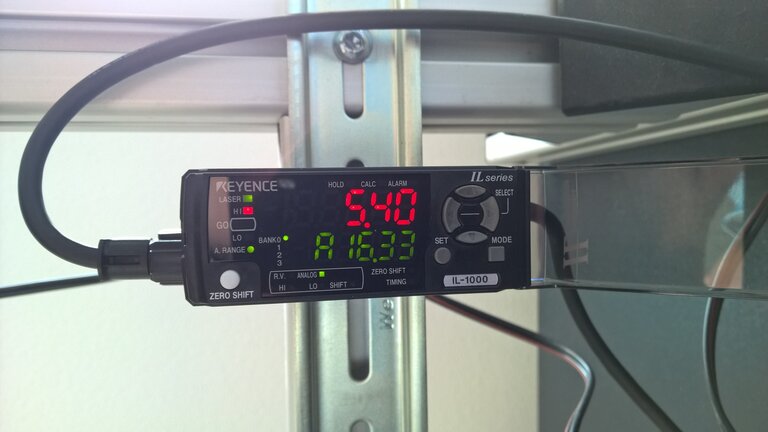 Our company operates in the field of industrial automation. It deals with design, development, design, wiring and filtered engineering, according to customer requirements.
When solving projects, we work with the latest technologies, we provide comprehensive services from design to delivery of equipment to customers. Of course, our work is the delivery of the necessary documentation and training for the operation and maintenance of the supplied equipment.
The company further specializes in the implementation of specific applications, such as integration work and optimization of device functionality. AG Engineer is a guarantee of a complete systematic solution for your production.